Writer: Alex Williams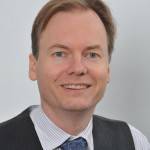 Alex Williams is a cartoonist and animator whose film credits include Who Framed Roger Rabbit?, The Lion King, The Iron Giant, the three latest Harry Potter films, and The Chronicles of Narnia. He has worked for many Studios including Disney, DreamWorks, Fox, Warner Bros, and Sony.

Alex also teaches a course in Animation & Visual Effects at Buckinghamshire New University, and is the founder of the online animation school animationapprentice.org. He also draws the weekly cartoon strip Queen's Counsel on Thursdays in The Times.
Visit Alex Williams's Website
Articles by Alex Williams...
How do animation graduates find work in the animation industry? Jobs in the entertainment industry have always been competitive. Below are the 12 key rules that I believe are vital for success.…
Rule No. 1 – Get really good at
What goes into a great student demo reel (or show reel)? This is one of the most comment questions that I get asked by students; and for a good reason. Putting together a great demo reel is the single most …
If you work in the animation business, the chances are that at some point you will be self-employed, either running your own small business or working as a freelancer. Even if you do land a good job as an employee …