Writer: Andy Joule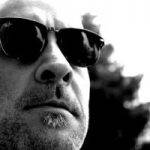 Andy is Head of Animation & Visual Effects at Falmouth University, the UK's number one Arts University. He is also Fellow of the RSA, Fellow of the HEA and has in his time served as a BAFTA animation juror.

Andy previously worked as an animator and director in the UK, US and Netherlands in commercials, films and television specialising in stopmotion animation since 1990. He worked on numerous BAFTA nominated projects and, among other award winning animations, in 2008 won the D&AD Yellow Pencil for 'Kill It, Cook It, Eat It'. He is also a film-maker in his own right with his award-winning films screened around the world in numerous festivals.
Visit Andy Joule's Website
Follow Andy Joule on Twitter
Articles by Andy Joule...