Writer: Oyinade Adebiyi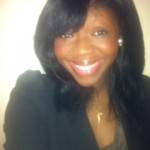 Oyinade is a Media and Entertainment lawyer in the London office of national law firm Gateley LLP. Oyinade works and advises on various contracts within the media industry including contracts for animators ranging from global animation projects for household names to work for up and coming animators. Oyinade enjoys listening to different genres of music, theatre, film, the arts and travelling.
Visit Oyinade Adebiyi's Website
Follow Oyinade Adebiyi on Twitter
Articles by Oyinade Adebiyi...
As many animators are all too aware, before they can use another's copyright work in their animation, they must first obtain the permission of the relevant rights holder. Failure to do so is potentially a breach of copyright law.
It …
In Disney's The Jungle Book, King Louie famously sang "Ooh bi doo,  I wanna be lihttp://www.skwigly.co.uk/wp-admin/post.php?post=15035&action=edit&message=1ke you. I wanna walk like you, talk like you too. You see it's true," as he and  his monkey tribe danced and imitated Mowgli, …
Sound waves almost as powerful as the "fee fi fo fum" yelping of a fairytale giant travelled across the media industry in April. This was the reverberation to the exciting news that renowned film director Steven Spielberg is to direct …