Writer: Rusty Gray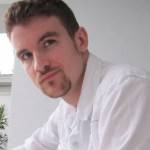 Rusty has animated on several films including Xmen: Days of Future Past, Into the Woods, and Night of the Museum 3. In 4 short years he's traveled to 8 different countries while completely various projects.

Through RustyAnimator.com he teaches aspiring animators how they can do the same and reach their dream job in movies, tv, or games.
Visit Rusty Gray's Website
Articles by Rusty Gray...
In Part 1 we explored how beneficial a 'small' studio can be for you.
Four Major Points were covered:…
The wishful assumptions we make about our 'dream' studio
That there are other opportunities you may not have considered
How small
I love sushi. Three years ago I thought I knew what awesome sushi tasted like, because I'd never been to Japan; I was completely wrong.
It's the same with animation. When you're just starting out, it's easy to be in …