Writer: Simon Forrest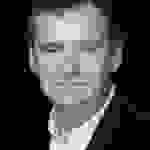 Simon Forrest is Managing Director of Accorder Music a specialist TV & film publisher. Originally an ITN journalist, he was a Senior Vice President at HIT Entertainment (Bob the Builder, Pingu, Thomas & Friends). Accorder works with over 80 UK and international animation producers helping them in all matters musical. His favourite track is the theme music to 64 Zoo Lane – "the perfect marriage of music and animated title sequence".
Visit Simon Forrest's Website
Follow Simon Forrest on Twitter
Articles by Simon Forrest...
When I think back to the cartoons I loved as a kid I can't remember the storylines – but I can always remember the music. Wacky Races (Catch the Pigeon!), Top Cat, The Magic Roundabout, Thomas the Tank Engine (Mike …