Writer: Stephen Cavalier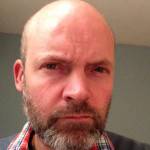 Stephen has two decades experience in the animation, VFX and games industries as an animator/writer/director and is author of the book 'The World History of Animation'. He lives on the delayed 08:13 Brighton to London Victoria. He hasn't got that beard any more so he no longer looks like someone in a documentary about American prisons.
Visit Stephen Cavalier's Website
Follow Stephen Cavalier on Twitter
Articles by Stephen Cavalier...