89th Oscar Nominations Announced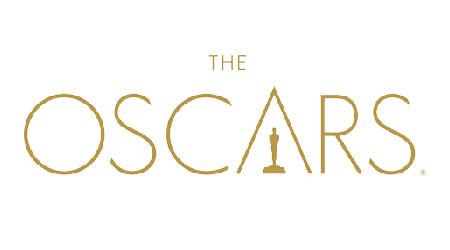 The Academy of Motion Picture Arts and Sciences have today unveiled the official nominations for the 89th Academy Awards ceremony. The award will celebrate the last year or so of filming and award, according to academy voters, the more meritus motion pictures and shorts with the coveted Oscar statuette.
Here at Skwigly we concentrate on the animation conglomerate, taking a closer look at the nominees in the categories of Short Film Animated, Feature Film Animated and VFX. Who do you want to win? Don't forget you can cast your vote in our free polls below.
Animated Short Film
The short films offered something of an unimaginative surprise when the 10 shortlisted films were announced with 8 out of 10 being North American films, with the academy seemingly ignoring the rest of the world which has carried onto the nominations somewhat. Nonetheless the group consisted of a nice variety of work from big studios, student work and auteur pieces. For the first time in Oscar history a VR short made its way onto the shortlist and the nominations for Animated Short Film.
Pearl (Dir. Patrick Osborne, Google ATAP)
Piper (Dir. Alan Barillaro, Disney/Pixar)
Blind Vaysha (Dir. Theodore Ushev, National Film Board of Canada)
Pear Cider and Cigarettes (Dir. Robert Valley, Passion Pictures/Massive Swerve)
Borrowed Time (Dir. Andrew Coats/Lou Hamou-Lhadj, Quorum Films)
Loading ...
VFX
A nice mixture of subtle VFX work, Blockbuster creature work found it's way onto the 10 shortlisted films. Interestingly enough Kubo and the Two Strings also made its away onto the shortlist too and also got itself a nomination.
Deepwater Horizon
Doctor Strange
The Jungle Book
Kubo and the Two String
Rogue One: A Star Wars Story
Loading ...
Animated Feature
An incredible 27 films were shortlisted for nomination before being whittled down to the 5 nominated. The shortlist demonstrated more of a willingness to look outside of North America for features which produced a promising list. Now that the shortlist has been chopped down even further to the 5 nominees below.
Kubo and the Two Strings
Moana
My Life as a Courgette
The Red Turtle
Zootopia
Loading ...
In the Documentary section Life Animated found gathered a nomination. For original song How Far I'll Go from Moana and Can't Stop the Feeling for Trolls.
So who is going to win? Don't forget to take part in our polls above and add your predictions in the comments below. We will see if your predictions are correct when the 89th Academy Awards are held on February 26th, 2017 at Hollywood's Dolby Theatre. Be sure to follow Skwigly on Facebook, twitter and listen to the Skwigly Animation Podcast for award season updates, developments and discussion.